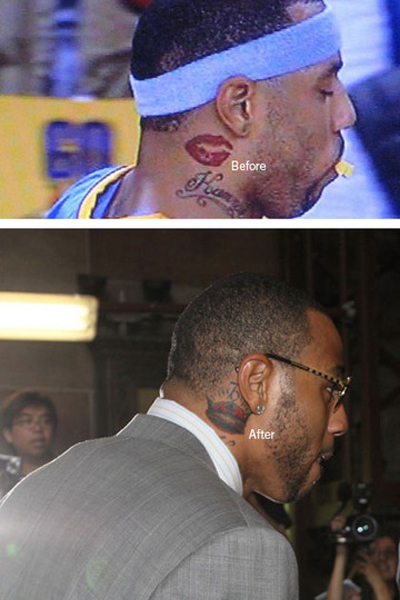 The phrase "The couple that tattoos together, stays together" has been busted for the shame it is, sorry inky. Kenyon Martin formerly with rapper Trina for years sported a tattoo on his neck of her lips on his neck, has updated that tattoo to update the status of the now over relationship he had with Trina.
Too bad. In a NBA wags and ballers tag team match I would have placed money (I don't have) on the K-Mart and Trina combo to whoop er'body.
Let this be a lesson to all would be love tattoo-ers our there, buy flowers or a necklace instead.
H/N NBA Hoot