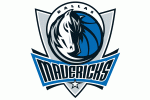 The Mavericks have traded Erick Dampier , Matt Carroll and Eduardo Najera to the Bobcats for Tyson Chandler and Alex Ajinca.
The deal comes just hours after the Mavericks had made a decision to pursue Shaquille O'Neal. That free-agent deal appears to be off the board. Chandler is a 7-1 center who has struggled in Charlotte after a couple of solid seasons in New Orleans when he paired nicely with point guard Chris Paul.
The Mavericks had been analyzing ways to add another big man. Chandler would represent a significant financial bite for owner Mark Cuban, since this season is fully guaranteed at more than $12 million.
Dallas Morning News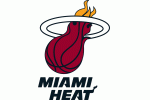 Portland Trail Blazers forward Juwan Howard is the latest free agent to push for a seat aboard for the Miami Heat's 2010-11 ride with Dwyane Wade, LeBron James and Chris Bosh.
Howard, who has been finalizing his minimum-scale deal with Heat President Pat Riley, is in the midst of sorting out last details before joining the team.
"Juwan wants to get a ring and he has great respect for Coach Riley," agent David Falk told the Sun Sentinel Tuesday "We've talked to the Heat. There's a mutual interest. That's all I feel comfortable saying at this point."
This marks practically 14 years to the date when Howard initially tried to sign with the Heat. But after Howard agreed to a Heat contract on July 15, 1996, the league voided the deal because of the order in which the Heat submitted its contracts in regard to the salary cap.
Sun Sentinel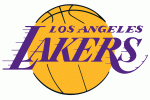 Kobe Bryant has done a lot of things in his career, winning five championships, two NBA Finals MVP trophies and a regular-season MVP award.
Now he's doing something else — recruiting for the Lakers.
Derek Fisher credited the 12-time All-Star with being a main reason to return to the Lakers, and now Bryant will put aside past differences to meet with free-agent guard Raja Bell on Wednesday in Los Angeles.
Bryant once said he had "bigger fish to fry" than Bell after a squabble with the former Phoenix Suns guard, but now Bryant is hoping the Lakers can reel him in with what's left of their midlevel exception: $1.77 million next season.
LA Times