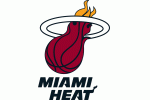 David Stern, who was both practical and critical in his judgment of the King James Sweepstakes, will gladly take the new bauble that is the Heat global. One of the NBA's most star-studded teams just might soon find itself showcased on the league's international stage. During his news conference after Monday's owners' meeting, NBA commissioner David Stern said the presence of LeBron James,Dwyane Wade and Chris Bosh on one team makes the Heat a global attraction. That could mean more preseason games in the future as part of the league's initiatives in Europe, Africa and China in the coming seasons.
The Miami Herald


The NCAA's expanded 68-team men's basketball tournament will include a four-game first round involving eight teams from all across the Division I spectrum. Two of those initial games will include the four lowest seeds in the field — but the other two will include the final at-large qualifiers.
The NCAA unveiled the new plan Monday. All four of the "First Four" games will be broadcast on Turner's truTV cable channel. The eight teams will play early in the first week, with the winners advancing to games on Thursday or Friday.
"I think some people are going to look at it and say it looks like a compromise," said Laing Kennedy, a retired Kent State athletic director who is on the men's basketball committee that developed the new format. "What we look at is that it really does preserve the integrity of the 31 automatic qualifiers."
Press Release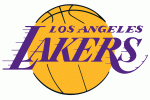 Although Derek Fisher thought about joining that burgeoning superteam in Miami, he's staying in the Los Angeles Lakers' own collection of stars.
The veteran point guard said Monday he'll re-sign with the Lakers, sticking with Kobe Bryant and the defending two-time NBA champions after speaking with several teams as a free agent.
"I have decided to continue with Kobe, continue with our teammates and the fans of Los Angeles," Fisher said in a statement on his website. "While this may not be the most lucrative contract I've been offered this off-season, it is the most valuable. I am confident I will continue to lead this team on and off the court. Let the hunt for six begin."
Press Release