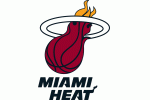 Dwyane Wade is back in South Florida, and hundreds of Miami Heat fans got early morning wake-up calls in an effort to keep him there for many years to come.
The six-time All-Star landed at Miami International Airport a little after 8 a.m. Monday. Unfortunately, his welcome-home party of about 50 people was taking place at a different location.
The Heat leaked his travel plans overnight, telling fans to greet Wade at the Signature Air terminal at the airport. But Wade flew commercial and missed the impromptu welcome-home celebration.
ESPN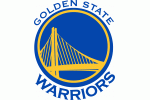 The Warriors have their eyes on one of the big-name free agents: All-Star power forward David Lee.
Multiple sources confirmed the Warriors are looking into acquiring Lee, who averaged 20.2 points and 11.7 rebounds for the New York Knicks last season. Getting him might require the Warriors to give up guard Monta Ellis.
The Knicks, who reportedly have offered a five-year, $100 million deal to Amare Stoudemire, are focused on LeBron James. But should Stoudemire join the Knicks, that would effectively end Lee's tenure there. If James signs elsewhere, the Knicks would be looking for sidekicks to play with Stoudemire. That's where the Warriors come in, but quite a few obstacles stand in the way.
San Jose Mercury News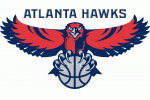 Would Al be open to an extension?
"I'm not sure, yet," he said. "This is a summer for me to get better and focus on next season. I don't know what their approach is going to be on that. I know that as a team, [the focus is] to get Joe Johnson back."
J.J. is back now. The Hawks still plan to add more pieces, including a center. Al reiterated his stance that he prefers to play power forward but isn't making any demands about switching positions.
"I'm fine with [center] but my natural position is obviously the four," he said.
Atlanta Journal-Constitution