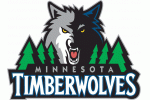 Carrying the label of one of the biggest busts in draft history, the former No. 2 overall draft pick who was taken ahead of Carmelo Anthony, Chris Bosh and Dwyane Wade was ready to head back to Europe and continue his basketball career closer to his homeland of Serbia.
Then a trade to the NBA's version of Siberia surprisingly turned everything around for him. After an encouraging finish to the season with the lowly Timberwolves, Milicic warmed to the idea of staying in Minnesota.
The Timberwolves became enamored with the 7-foot center's potential, so much so that they agreed to a four-year deal on Thursday to make him their starting center. The deal includes about $16 million in guaranteed money, with the final year of the contract only partially guaranteed.
Still, it's a significant commitment to a player who was on the brink of leaving the league.
Press Release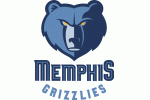 While King James was receiving visitors Thursday, the first significant deal of the free-agency period went to Rudy Gay, who made a five-year deal to stay with Memphis.
It will pay him more than $80 million, according to a person with knowledge of the negotiations.
While not on the top level of players available, Gay, a 6-foot-8 forward, was expected to draw interest from a number of teams. He canceled a planned visit to Minnesota when the Grizzlies stepped forward. Gay is 23 and averaged 19.6 points and 5.9 rebounds last season.
San Jose Mercury News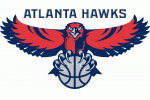 The Atlanta Hawks were prepared to offer free-agent-to-be Joe Johnson a maximum six-year contract when the Hawks and Johnson's representatives met Thursday morning in Los Angeles, league sources told ESPN The Magazine's Ric Bucher.
Johnson's representatives were also scheduled to meet with the Knicks and Heat as well, but Johnson's first choice is to stay in Atlanta, a source told ESPN.
Yahoo! Sports reported that the Hawks offered a six-year, $119 million contract to Johnson in their meeting and that Johnson was prepared to accept the offer.
ESPN