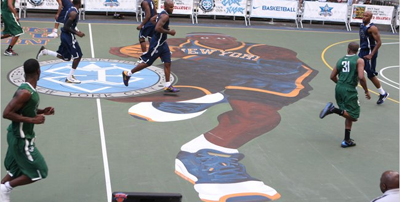 LeBron James free agency, Knicks, Nets and blah, blah, blah. So far, this mural of LBJ on the legendary Rucker Park black top has been the most exciting Tri-State area news.
Clad in a Knicks blue, the portrait of The King was recently unveiled at the famous Harlem court with the words:  "Harlem loves you LeBron."
If I was LeBron this would warm my basketball loving heart, but I'm a big softy that isn't a millionaire — yet.