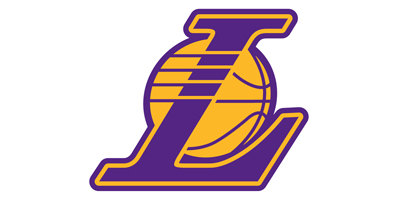 Lakers need a home run after Game 5 loss to Celtics
Paul Pierce raised his right index finger and yelled out "One more, baby!" as he walked off the court, surrounded by a mob of TV cameras as adoring Boston Celtics fans cheered wildly.
No, this wasn't the way the Lakers wanted to return to Los Angeles, overpowered and outmuscled by a more physical team in a 92-86 loss in Game 5 that had them standing near the cliff of elimination in the NBA Finals.
The game was more of a gap than the scoreboard offered, the Lakers never leading after 37-36 and nobody other than Kobe Bryant and Pau Gasol scoring in double figures for them, the latter barely doing it with an underwhelming 12-point effort…
LA Times

Facing road pressure, Gasol always small
Maybe the Lakers rally at home to win this NBA championship, maybe not.
Either way, there will come a time next spring when they're sitting in a foreign locker room and their stomachs are churning a bit with the pressure of having to win a pivotal road playoff game.
And at that moment, Kobe Bryant can rightly turn to his shaggy-headed Lakers co-star and say: "You owe me something, Spaniard. Now show me something."
That's because Pau Gasol, for all his sweet skills and how pivotal he has been to the Lakers' greatness these past three years, has been passive, indecisive and – yes – soft when the pressure is on, the footing is unfamiliar and the faces are even more so.
Gasol faltered yet again Sunday night on the road and in the clutch, pushing the Lakers to a 3-2 NBA Finals deficit…
OC Register
Kobe explodes, Lakers implode
Coming out of the half in Game 5, with his team down six, he was apparently ready for his closeup.
At the 10:42 mark of the third quarter, Bryant drilled a tough 15-footer for his first two points of the second half. Over the next 5:50, he'd add another 17, almost entirely off a dizzying array of jumpers. He nailed a spectacular runner, driving off the left hand, shooting back to his right. There was a three from somewhere in New Hampshire. Another with Ray Allen in his face, and a catch-and-shoot at the elbow with Allen on his hip. After struggling in the first half, hitting only four of his 12 attempts, Bryant was seven-for-nine in the third, the 19 points representing a high for any player in the 2010 Finals. In fact, Bryant scored 23 consecutive for the Lakers, dipping back into the end of the second quarter.
Land O' Lakers