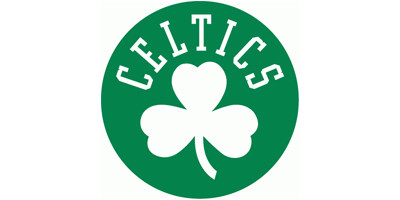 Paul Pierce Comes Up Big When Celtics Need Him Most
On a night when the two most decorated franchises in basketball history squared off with control of the NBA Finals hanging in the balance, the last two NBA Finals MVPs took center stage and dueled to the death in Game 5 at the TD Garden.
If you look at the stat sheet, Kobe Bryant won the battle, finishing with 38 points on 13-of-27 shooting, carrying the Lakers in a virtual must-win Game 5 in Boston. Paul Pierce finished with a mere 27. But Pierce stepped up and led his Celtics to victory on their home floor, coming up with every clutch play his team needed. Thanks to their captain, the Celtics are winning the war…
NESN


Celtics one win away from 18th banner
Doc Rivers called it again. The Celtics [team stats] coach – Nostradamus of the hardwood – has said all series the Celtics would have to win at least one game when Kobe Bryant was his legendary self.
If you consider a 19-point third quarter, and 38 points overall, the stuff of vintage Bryant, then that night finally arrived.
The Lakers star shot 13-of-27 from an impossible variety of spots, but his team shot only 39.7 percent overall. That disparity was ultimately not enough to match a 56.3 percent Celtic shooting performance that included Paul Pierce [stats]'s own coming out in the 2010 NBA Finals.
The C's captain scored 27 points on 12-of-21 shooting, including an 11-point third, to set the tone in the 92-86 Game 5 win. That gives the C's a 3-2 series lead – something that Lakers coach Phil Jackson apparently couldn't foresee…
Boston Herald

Group effort
Bryant finished with 38 points but fell to the same fate as Wade, LeBron James, and Dwight Howard. His individual onslaught wasn't enough to offset the sum of the Celtics' parts.
From Pierce's 27 points to Kevin Garnett's 18-point, 10-rebound, 5-steal performance to Rajon Rondo's 18 points and eight assists, the Celtics had options in their 92-86 Game 5 win last night, where the Lakers' only option was Bryant.
Now up three games to two in the NBA Finals, the Celtics have two chances to seal the series in Los Angeles, starting with Game 6 at Staples Center tomorrow.
Doc Rivers's mantra as the Celtics faced superstar after superstar in the postseason was that at some point, a monstrous game would be inevitable, and the Celtics would have to find a way to win. Last night, to get his team to resist the urge to fight off the one-man army that was Bryant, Rivers reminded his team that the key words were "one man.''
Boston Globe