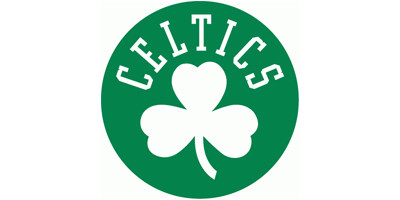 Reserves help Celtics pull even
To reiterate: Doc Rivers said Nate Robinson would win a game for the Celtics someday, or maybe it was two or three.
We're not sure if he said the same of Glen Davis, Tony Allen and Rasheed Wallace, but all three forced their way into the prediction last night anyway.
The Celts coach, this time reeling from an entire starting unit that earned APB status for much of the first three quarters, allowed his bench to make up the difference in a 96-89 win against the Lakers at the Garden.
The Game 4 win evened the series thanks to a bench performance that included 18 points from Davis and 12 from Robinson, including a combined 13 in the fourth…
Boston Herald


Pierce picked his spots, then went on a roll
The shot clock was ticking down late in the fourth quarter. Paul Pierce knew he had to do something. Each of the other four Celtics on the court had already touched the basketball, yet it had yielded little.
Pierce grabbed the ball, took a glance and as the clock went from 8 to 7 seconds, he made his move.
With Ron Artest — who had kept Pierce from scoring much during the first three games of the series — in his face, Pierce blew by him before scoring over Kobe Bryant for a 3-point play. That play with less than two minutes remaining gave the Celtics a 9-point lead on the way to a 96-89 win last night in Game 4 of the NBA Finals…
Boston Globe

Nate Robinson Truly Playing Like 'Sky's the Limit'
Nate Robinson began the season in basketball hell. Now, he and the Celtics are two victories shy of immortality. Robinson was a pint-sized spark plug Thursday night during the Celtics' 96-89 victory in Game 4 of the NBA Finals against the Lakers, and his energy helped the C's even the series 2-2, with Game 5 set for Sunday night at the Garden.
The 5-foot-9 firecracker had 12 points, two rebounds, two assists and one steal in 17 minutes, and it's abundantly clear that he is enjoying and appreciating his experience on the game's brightest stage. He's come a heck of a long way from his days in Mike D'Antoni's New York doghouse, where basketball was a chore on its best nights and an embarrassment on its worst…
NESN