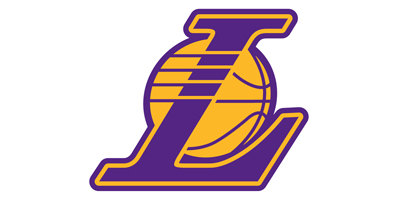 Fish & Kobe: co-workers and co-winners
When you live as far from each other as they do – Derek Fisher up in Calabasas and Kobe Bryant an hour and a half away in Newport Coast – you'd better have creative ways of getting together to maintain the friendship. Well, these guys work together, literally and figuratively. Fisher was there for Bryant again Tuesday night.
The way it went down evoked memories of Game 4 of the 2009 NBA Finals. Same as in this victory to give the Lakers a 2-1 lead in the 2010 NBA Finals, Bryant on that night didn't have his best game and Fisher stepped up – stepping into those two monumental 3-point shots when Orlando double-teamed Bryant in the post. But there's another Game 4 of the NBA Finals that Fisher remembers just as well…
OC Register


Derek Fisher is Lakers' driving force again
Bigger than ever he is, this creaky Lakers leader who has once again saved a game that his longtime running mate and much brighter star named Kobe Bryant could not.
Remember when Fisher's two three-pointers stole Game 4 from Orlando last June? This time he was stunning for an entire quarter to steal Game 3 from the Celtics, Fisher's 11 points in the final period leading the Lakers to a 91-84 victory and a two-games-to-one series lead.
His coast-to-coast layup, a three-point play because he was fouled, was only his final basket of a period in which he repeatedly held off the surging Celtics amid a blistering roar from TD Garden fans who could not believe this was happening to them.
They pull within one point and Fisher fights his way for a layup? They later pull within two points and Fisher bounces off Allen for a jumper? Then he hits another running jumper? Then he fights through Davis and Rondo for a bank shot?
LA Times

Action:
Action is simply the state of doing, and the Lakers had loads of action in Game 3. They were active on the boards (43 to 35 advantage), they were active defensively and they were active when their collective backs were against the wall. Before the game, I talked with a friend about how I'd like to see the Lakers win a tough one in Game 3. There is nothing that puts more confidence in a group of guys winning a tough playoff game on the road – especially when it's the NBA Finals in the Boston Garden. The Lakers acted upon the Celtics initial run by closing out the 1st quarter on a 21 to five run. After a big lead, the Celtics made it much closer than it should have been, but he Lakers fought through the adversary and closed the game on an 8-2 run…
Forum Blue & Gold