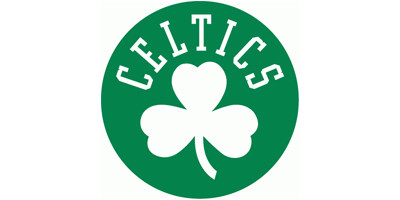 Fisher Lead Lakers to 91-84 Victory Over Celtics in Game 3
Derek Fisher rallied his teammates with a motivational speech on the bench during the break before the fourth quarter.Then he went out and showed them how it's done.
"Derek, he's our vocal leader. He's the guy that pulls everybody together and is always giving positive reinforcement," Lakers guard Kobe Bryant said after Fisher made five baskets in the final period to lead Los Angeles to a 91-84 victory Tuesday night over the Boston Celtics and a 2-1 lead in the NBA finals.
"That's what he does. That's what he's been doing extremely well. He has a knack for saying the right thing at the right time."
Bryant scored 29 points and Fisher had 16, including 11 in the fourth quarter after Boston cut a 17-point first-half lead to one point…
NESN


Ray Allen's game amiss
Celtics were chasers from midway through the first quarter through the end of the fourth, falling behind by 17 points, closing to within one a couple of times, and then fading. Nobody faded more than Allen, his game so bad you could smell it as far away as Maryland.
And once again, the stat wizards pulled out the history books in search of answers. They were guessing that Allen may have set a Finals record for most misses in a game without a field goal.
He was 0-for-13 from the field, with his only two points come from the free throw line. He missed the record by one miss. One record in the books, another one thankfully avoided, and Allen tried to make some kind of sense of it all…
Boston Herald

Home wreckers
Kevin Garnett was hot, showing up to TD Garden just when all of Boston was about to put his face on a milk carton. Kobe Bryant was dangerous, even on a night when he went 10-of-29 shooting. But Derek Fisher ended up being deadly last night.
Late in the fourth quarter, when the Celtics were threatening to erase a deficit that was once 17 points, the Lakers point guard was there to grab the rebound after Ray Allen missed his 13th shot. He raced down left side of the floor, three Celtics giving chase, and went up for the layup.
You could hear the collision, the thud as Fisher hit the floor, and the bounce of the ball on the hardwood after the layup dropped through the basket.
He took the hard foul and converted the 3-point play to give the Lakers an 87-80 lead. They would hold on to win Game 3, 91-84, taking a two-games-to-one lead in the NBA Finals…
Boston Globe