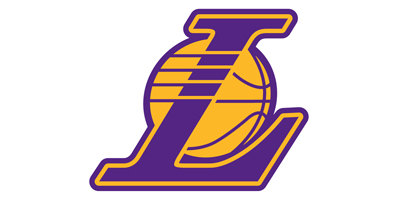 It's eerily familiar for Lakers
Their 103-94 loss to the Celtics brings back memories of 1984, when they followed up a Game 1 win with a blown opportunity in Game 2. Anyone know what Doc Rivers' record is in playoff series that are tied 1-1?
For Lakers fans wondering what could go wrong in Game 2, while their team's front line dominated the Celtics, who were really, really determined to push them around this time, welcome to the rivalry.
After everything that has happened to them over the years, there's no disaster the Lakers haven't seen, like Sunday's game in which they seemed about to sweep to a 2-0 lead, only to watch the Celtics sweep past them and tie the series, 1-1. It was deja vu all over again, or 1984 revisited. Who needed to go back in time?
The Lakers had leads in the last minutes of the first four games in 1984 Finals, only to lose two of them, and ultimately the series.
LA Times


Breaking down the last five minutes of Game 2
Things seemed set up well for the Lakers, right? Three-point lead on their home floor, with just over five minutes to play? Kobe Bryant on the floor, ready to do his closer thing? Fire up the charter, the purple and gold are heading to Boston with a commanding 2-0 lead! Or… maybe not.
As I noted in last night's postgame breakdown, what looked so promising turned into a fairly unmitigated disaster. The Celtics were 12 points better over the final 5:20, and now the series is tied with three games coming up in Beantown.
To take a closer look at what went wrong, I woke early this morning and fired up the ol' DVR machine to take a look…
Land O' Lakers

Lakers waste home court edge, lose Game 2
The Lakers were one victory away from tying the record for consecutive home victories in an NBA postseason. Except 9-0 meant nothing to a Boston Celtics team with the will to win and lightning bolts coming from Ray Allen's right hand. Highlights of Allen's shooting night.
The Lakers lost Game 2 of the NBA Finals, 103-94, on Sunday night at Staples Center. Their coaches made clear the hard road ahead a quiet postgame locker room. Andrew Bynum said the Lakers' players were told: "It might be the last time we play here."
The Lakers must win at least one of the next three games set to be played in Boston, where the Lakers lost all three games they played in the 2008 NBA Finals. But Bynum told reporters: "We've got to win two in Boston, at least. That's my goal."
OC Register