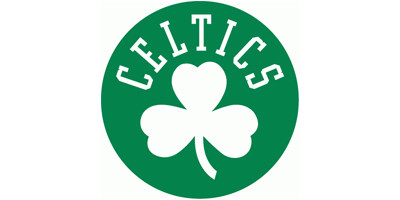 Rough start
If the Lakers sent any message, it was that this wasn't 2008. This wasn't going to be the type of series in which they were bullied off the floor, in which Kevin Garnett would rip rebounds from his hands, in which the Celtics would walk on the Lakers' home floor and rip their hearts out.
If these NBA Finals were going to be a fight, the Lakers were going to knuckle up.After absorbing a 102-89 Game 1 loss last night, Celtics coach Doc Rivers was fully prepared to admit it.
"The Lakers were clearly the more physical team,'' he said. "They were aggressive. They attacked us the entire night.''
Boston Globe
Celtics get (out)hustled
The Celtics took a beating in just about every category on the stat sheet last night.
But the largest reason for the Game 1 loss may have stemmed from a deficiency in an element of the game that is, at once, nowhere to be found on the sheet and yet all over it. Wanna.
Or, if you're an English teacher, want to.The Lakers had more of it. A lot more want to.
In a situation where each team has the requisite talent to win, the outcome is generally decided by which club desires it the most and is willing to work hardest.
In Game 1 of the NBA Finals – a series that 28 teams failed to make – it should be a given that the two outfits expend every ounce of wanna. But that didn't appear to be the case last night…
Boston Herald
History Now Working Against Celtics, Thanks to Ugly Game 1 Loss to Lakers
What's the key to beating Phil Jackson's Lakers in a seven-game playoff series? Simple — don't let them win Game 1. If history has taught us anything about the Zen Master, it's that you can't give him a head start. Over the course of his career, Jackson is an astounding 47-0 in playoff series that he opens with a win.
So when his team opened with a victory in Game 1 of the NBA Finals on Wednesday night, a fairly convincing one for that matter, you'd have to imagine that that left the Lakers' coaching legend feeling pretty confident. Smooth sailing from here, right?
NESN
Need More From KG
A lot of things went poorly last night and you can't point the finger at any one player and blame the loss on them. With that said, for this team to win, we're going to need a lot more out of Kevin Garnett.
We've heard all along (accurately) that missing him last year was the key to us missing out on a return trip to the Finals. Now we're here again and we need him to be at least 90% of the KG we know and love.
Celtics Blog