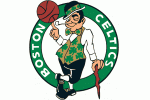 Boston Celtics point guard Rajon Rondo said he won't be 100 percent healthy by Thursday's Game 1 of the NBA Finals, but he'll be close enough.
"I'm about 67 percent today," Rondo joked, before the Celtics practiced at UCLA's Pauley Pavilion. "I won't be 100 percent by Thursday, but I'll be like 94.7.
"Right now, nobody in the Finals is 100 percent. If you find someone let me know who is, let me know," he said. "You can ask the Lakers too. One of our rookies might be 100 percent."
Rondo suffered muscle spasms in Game 4 of the Eastern Conference Finals, then fell hard on his back in Game 6.
ESPN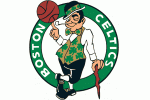 The New Orleans Hornets are making every effort to land Tom Thibodeau. We may know before week's end if the Bees get their man. A league source confirms a Yahoo Sports report to NewOrleans.Com/Sports that the Hornets are talking contract with Boston Celtics assistant Tom Thibodeau.
Previously, ESPN.com reporter Marc Stein reported that the Hornets had offered the job to Thibodeau, a report which was refuted by the Hornets at the time. Thibodeau is active with the Celtics. Boston opens the NBA finals against the Lakers Thursday night.
NewOrleans.com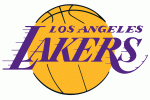 The Los Angeles Lakers have never been known as a team that takes offensive charges. They are trying to change that. Last series, Phil Jackson called his big men "thin-chested" as a way of goading them into standing strong and taking a hit, and the team has been offering financial incentive — $50 per charge.
"To motivate us in a way to take charges and getting away with it," explained Sasha Vujacic.
And Vujacic says that the way the Celtics players play, the Lakers believe they could be in line to make some extra cash.
ESPN