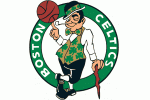 The Celtics took care of the Orlando Magic last night and its now clear who won the arms race in the east. This summer, the Cavaliers loaded up with hopes of righting wrongs signing Shaq, Antawn Jamison and Anthony Parker and the C's beat them in the eastern semi-finals.
While the Magic picked up Brandon Bass, Jason Williams and Vince Carter to secure a trip back to the finals and the C's stomped them out for good last night in game 5 of the eastern conference finals 84-96.
At first it didn't seem like added Nate Robinson and Rasheed Wallace would put the Celtics back in the NBA finals, but 'Sheed has proven his worth down the stretch in the tournament and Nate Robinson delivered big time last night with 13 key points off the bench and a ton of much-needed energy.
"It happened the last game," Rivers said of his decision to give Robinson expanded minutes. "He gave me the confidence when he came into Game 5. Even though we played awful, you could see he had bought into our defensive system, and he was able to run a couple of sets we thought would be effective against them."
This will mark the 21st time the Celtics played in the NBA finals and if they win it all, it would mark their 18th championship in franchise history. Boston last won the O'Brien Trophy in 2008, defeating the Lakers in six games ending a 22-year championship drought.