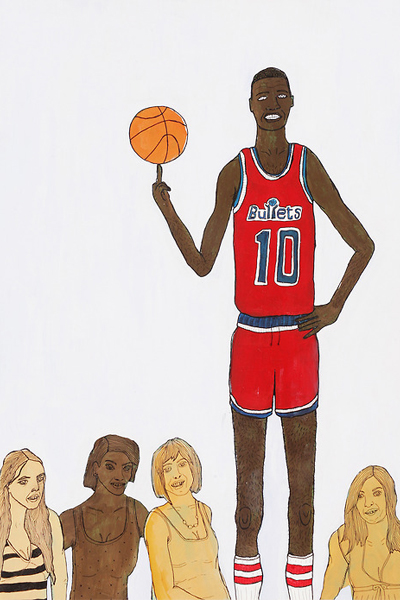 Illustrated by artist Pat Falco and simply captioned "this is why i call them shorties" said Manute Bol.
Recently while travelling in his native country of Sudan doing charity work. The health of Manute Bol began to deteriorate prompting him to rush back to the United States, where the former Washington Bullets star was admitted to a hospital for kidney failure and Stevens Johnson Syndrome.
Currently Bol is undergoing both dialysis treatments and burn treatment for Stevens Johnson Syndrome in Olathe, Kansas where he lives with his family and is said to be stabilizing. However, he is still in great pain. The charity Bol works with is Sudan Sunrise which builds schools in his native country and if you can make a donation to their efforts, I'm sure it would go a long way to making lasting change in somebody's life.
You can also wish Manute Bol a speedy recovery on his Facebook group. Get well Manute.