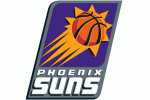 The Phoenix Suns swept away seven years of bad playoff memories brought by the San Antonio Spurs.
Steve Nash scored 20 points and played with a right eye that was swollen shut as Phoenix swept San Antonio from the Western Conference semi-finals with a 107-101 win Sunday night. Amare Stoudemire led the way with 29 points to help the Suns get past the Spurs in the playoffs for the first time in five tries.
Nash's right eye needed six stitches after taking an errant elbow from Tim Duncan.
Meanwhile, one of the more remarkable stories of the playoffs continues.
National Post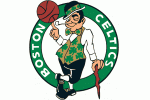 The extraordinary Rondo outshone the League's MVP Lebron James on the night with a massive haul of 29 points, 18 rebounds and 13 assists as the Celtics knotted the best-of-seven series at two games apiece.
His rebounds were a play-off career high and he matched his best play-off scoring performance. With some of his team-mates in foul trouble, Rondo played 47 minutes and fans gleefully chanted "MVP" as he sank a brace of free throws with 17 seconds remaining.
"I think it starts with Rondo. He's kind of the engine that really gets them going," said James afterwards.
"He does everything for them. His performance was unbelievable. Rondo was definitely the difference maker."
Boston coach Doc Rivers, not one to dish out praise lightly called Rondo "absolutely sensational"
Telegraph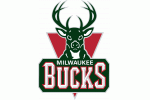 Australian NBA star Andrew Bogut ruled out Monday any chance of competing at the World Basketball Championships in Turkey as he attempts to recover from an on-court fall.
The Milwaukee Bucks center suffered a broken right index finger, a dislocated right elbow and other broken bones in his right arm during an April 3 fall in a home game against the Phoenix Suns.
"This has been a tough decision, but given the nature of the injury I sustained a few weeks back I knew at that point that playing at the World Championship in 2010 would be doubtful," Bogut said.
Hurriyet Daily News