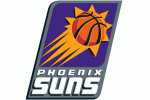 Los Suns ganaron. That means the Suns won.
Amare Stoudemire had 23 points and 11 rebounds, Channing Frye made five of six three-point attempts, and Phoenix, wearing its orange "Los Suns" jerseys in part to protest Arizona's new anti-immigration law, pulled away for a 110-102 victory over the San Antonio Spurs on Wednesday night, taking a 2-0 lead in the Western Conference semifinals.
Steve Nash and Jason Richardson scored 19 apiece and Grant Hill added 18 in a grind-it-out game played at the Spurs' pace until the Suns started making three-pointers.
After starting one for seven from long range Phoenix made eight of its next 12.
LA Times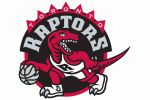 Looking for another sign Chris Bosh is looking elsewhere? Slowly but surely, Bosh is giving Toronto the kiss-off, and causing a minor Twitterquake in the process. The Raptors' all-star forward — at least, that's his designation until July 1, when the NBA declares open season on players out of contract — changed his location from Toronto to "Everywhere" on his Twitter account, and removed a biography section that noted his status as Raptors captain. Meantime, his website was listed as down for maintenance on Tuesday morning. As for that appearance courtside at the Staples Centre on Tuesday night, as the Lakers and Jazz met in an NBA playoff game, Bosh tweeted: "Sitting here watching the games wishing I was playing. I wonder if that MVP trophy is heavy?" Could it be any plainer?
Toronto Star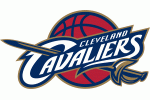 BallinEurope has just received a snippet of seriously critical information that could change the entire complexion of the NBA playoffs this morning.
BiE cannot name names in this situation, but many thanks to that hard-working guy (how hard working? He was giving me the following news at 2am local time) for the tip; he knows who he is.
The bombshell: A source close to the Cleveland Cavaliers who wished to remain anonymous has admitted that LeBron James should not playing with his injury in its current state. Apparently, the damage is enough that the right arm of King James – perhaps that should be "King Richard III" for the nonce – is having great difficulty in carrying anything heavier than a basketball.
Ballin Europe