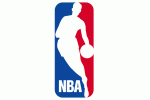 The first of the all-team — teams were announced and Kobe Bryant was selected to the NBA all-defensive first team for the fifth straight year.
While defensive player of the year Dwight Howard and league MVP LeBron James made the first team for the second straight year.
Rajon Rondo and Gerald Wallace made the first team for the first time.
The second team consists of Tim Duncan, Dwyane Wade, Thabo Sefolosha and Josh Smith of the and Anderson Varejao.