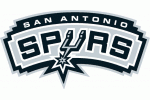 Late in the first half Thursday night, when everything was still looking so easy that the Spurs might well have starting booking rooms in Phoenix and Portland, George Hill slipped behind the Dallas defense on a fast break and took a no-look pass from Tony Parker.
Hill was open. Too open. So open that he blew the layup.
"I couldn't do nothing but smile and laugh about it," Hill said. "I knew it was one that I missed."
It took another two quarters, and the survival of one more desperate comeback from the NBA's most resilient team, but the Spurs would eventually leave the AT&T Center smiling again.
With their 97-87 victory in Game 6, the Spurs closed out the Mavericks, becoming the first seventh seed in NBA history to bounce a second seed from a best-of-7 series.
San Antonio Express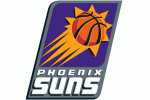 The bar had been lowered on Suns' expectations but 54 regular-season wins and a first-round playoff triumph over Portland have been just dreamy enough to confront their postseason nightmare.
The Suns will take another crack at exorcising their 21st century playoff demons, the San Antonio Spurs, in a second-round series starting Monday in Phoenix. They got there by closing out Portland on the road with a 99-90 victory Thursday night at the Rose Garden.
It was the first time Phoenix had won a playoff series on the road since doing it in Dallas in 2005 in a series that they won despite giving up more than 100 points in each game. Phoenix did not give up 100 points against Portland since a Game 1 loss and adjustments such as putting Grant Hill on Andre Miller, who went from 31 points in that game to missing his final seven shots of the series and getting benched in crunch time.
By virtue of San Antonio upsetting second-seeded Dallas, the Suns have home-court advantage for the second round for Game 1 on Monday and Game 2 on Wednesday.
AZ Central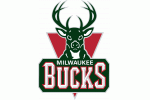 Brandon Jennings may not have won Rookie of the Year, but he's keeping his eyes on a bigger prize. "To win a playoff series is real motivation, because they said we couldn't do it as a team," Jennings said after practice Thursday. "If we get the game Friday, I'm sure everybody out there will be 'Fearing the Deer,' as they say." … [He] he has elevated his play against the Hawks and is averaging a team-leading 20.8 points in the first five games of the playoffs.
He also has handed out 3.8 assists and grabbed 3.0 rebounds while shooting 44.8% from the field, 35.7% from three-point range and 84.2% at the free throw line.
Milwaukee Journal Sentinel