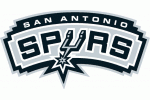 Two days earlier, he had been obliquely called a dog in public and probably heard worse in private. All along, Spurs forward Richard Jefferson tried to chalk it up to the heat of the postseason.
"Everything is going to be intensified, everything is going to be overanalyzed," Jefferson said. "You go from one day being a hero to the next day being a zero. That's just the way it is."
In the Spurs' crucial 102-88 victory over the Mavericks in Game 2 on Wednesday, Jefferson got to enjoy how the other half lived. Branded a goat or a dog or who knows what other kind of animal after his Game 1 struggles Sunday, Jefferson responded with 19 points and seven rebounds to help the Spurs even the Western Conference first-round series at the American Airlines Center.
For the second postseason in a row, the Spurs and Mavericks are tied at a game apiece. This time, the series shifts to San Antonio for Game 3, set for Friday.
San Antonio-Express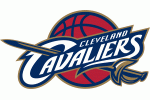 While Joakim Noah had choice words for Cleveland, LeBron James took the high road in talking about Chicago. "It's a great city," James said. "It is. What do you want me to tell you?
It's an awesome city, honestly. It's one of the best cities we have in America. Great restaurants. Great shopping. I have nothing bad about Chicago.
I'm not trying to say this because of what (Noah) said about Cleveland. I'm dead serious. I think we all love Chicago.
I go on vacation in Chicago sometimes. I do. You all are making it a joke. But I'm serious. I love Chicago."
Chicago Tribune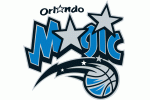 Can we now finally stop with the puerile, preconceived perceptions of the Orlando Magic?
You know the ones I'm talking about, right? The ones that say the Magic are nothing but a mellifluous bunch of girly gunners. The ones that say the Magic are nothing but a soft, subtle, sissified finesse team.
Could anything be further from reality? Did you see the Magic's down-and-dirty 92-77 Game 2 victory over the Charlotte Bobcats Wednesday night at the Am? These Magic maulers have about as much finesse as an "Alice in Chains" CD.
You want to talk about setting a tone. The Magic came out in Game 2 and unsheathed a defense that suffocated the offensively challenged Bobcats like an Icelandic volcano cloud. In the first eight minutes, the Bobcats had six turnovers and three points. By halftime, they had just 30 points. And by the time this defensive slugfest was over, the Magic had forced 21 turnovers and the bruised and battered Bobkittens looked as if they'd been in a fight with an angry alley cat.
Orlando Sentinel