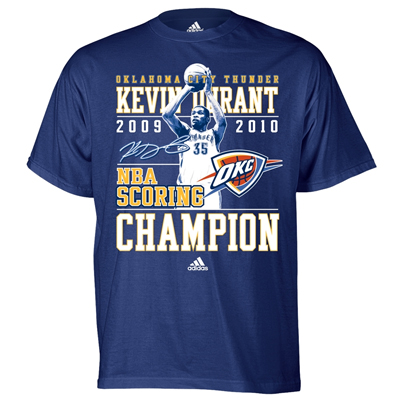 At 21 years old, Kevin Durant finished the regular season as the NBA's youngest-ever scoring champ!
With an average of 30.1 points per game, if "Durantula" buys this t-shirt. When he's asked about the scoring race next season he can literally say "been there, done that and got the t-shirt". It'll be gang busters I tells ya!
In the meantime if you want this tee for yourself, NBA.com is your hook up friendo.