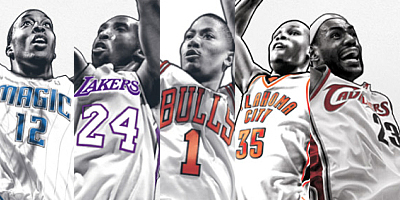 Fresh off the presses, the New NBA Exclusive SWAGGER T-shirt collection lets you show your friends that the playoffs ain't a game. The tees are black and white with team color accents, a screen printed graphic of your basketball deity and his full name or nickname across the chest.
The collection is 13 players deep featuring Carmelo Anthony, Kobe Bryant , Kevin Durant, Kevin Garnett, Dwight Howard, LeBron James, Antawn Jamison, Steve Nash, Dirk Nowitzki, Derrick Rose, Brandon Roy, Dwyane Wade and Deron Williams. I definitely co-sign this collection!
The SWAGGER Collection is available at NBAStore.com and Champs Sports for $19.99.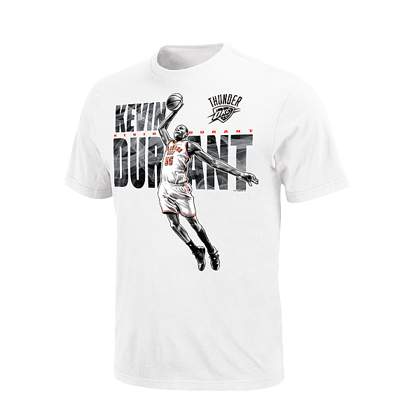 See the complete collection here.