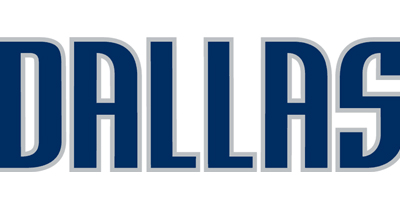 Mavericks hope to build on momentum in regular-season finale
The Mavericks are one of the smartest teams in the NBA, thanks largely to Jason Kidd, but when it comes to finishing out the regular season tonight, there's one thing they cannot do. Don't over think it.
They very well could be seeing their first-round opponent when San Antonio steps on the floor at American Airlines Center. At least, part of their first-round opponent, given that Spurs' coach Gregg Popovich has been known to sit his heavy lifters in situations like this.
But for the Mavericks, they have been on such an impressive run lately, the last thing they want to do is change anything.
Oh, maybe the minutes get a little shorter for Kidd and Dirk Nowitzki. But beyond that, they would like nothing better than to finish the season on a five-game winning streak and head into the playoffs with a mountain of momentum.
Since San Antonio is the most likely first-round playoff opponent, neither team is likely to show much in the way of strategy. The Mavericks would like to win it, with a minimum of players logging heavy minutes…
Dallas Morning News

Mavs trying to build momentum for playoffs
A Mavericks win tonight ensures it will be the Spurs in the first round, starting Saturday or Sunday. It would be the third time in the last five postseasons the Mavs and Spurs have met.
Of more importance to the Mavericks is that they have their heads on straight now after a season in which they reinvented themselves in midstream with a blockbuster trade and have only recently started to look like all the moving parts fit.
They went 3-0 on the final road trip of the season.
"Our goal the last few games was the No. 2 seed," Nowitzki said. "We won at Portland against a team that we hadn't beaten all season, so that was a nice win for us, then we really came out firing at Sacramento and LA. Now we [finish it up] and we really want to get that No. 2 seed."
Nowitzki was just as impressed with the way the Mavericks came out and smoked lesser teams like the Kings and Clippers as he was with the alley fight they won at Portland…
Star-Telegram

Live Long and Prosper
Much has been made this season about the Dallas Mavericks propensity to have games go down to the wire. Opinions amongst both Mavericks fans and the national media have ranged widely. Some have said that the Mavs' ability to win close games is one of their strengths, that their execution and performance in big moments should be looked upon as a virtue, regardless of why the game was close in the first place. Others have criticized the Mavericks for either letting a big lead slip away late or digging themselves an early hole that required a late game comeback to win. Detractors have claimed that the Mavericks may not be as good as their record indicates because luck plays a larger factor in close games, games the Mavericks have been winning…
The Two Man Game