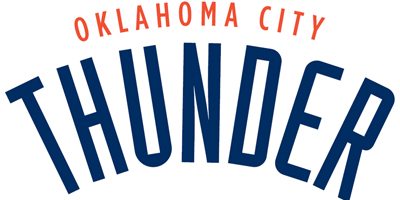 Thunder loses their fight
Rooked in Salt Lake City on Tuesday night, the Thunder was granted absolution for the defeat. The NBA offered its version of an apology. A declaration that the no-call against the Jazz was egregious enough to warrant an "oops."
No small thing for the Thunder as the playoffs near. But neither is this. The Thunder didn't take care of itself.
The Boomers lost to Denver 98-94 at the Ford Center, not because they were worn out, which they were, but because they didn't fight through fatigue. They weren't mentally tough down the stretch…
The Oklahoman


Thunder fades down the stretch, falls to the Nuggets 98-94
Well that stunk. Perhaps the nicest thing I can write about tonight's game was that it really looked like the Thunder had learned a lesson from last night's game and about midway through the fourth quarter seemed to be holding Denver to limited looks on offense by clamping down on the defensive end, while executing on the other end of the court without Russell Westbrook and Kevin Durant in the game.
Unfortunately there was still the other half of the fourth quarter left to play and the Thunder's offense pretty much vanished, not scoring a basket for the final 9 minutes of the game, which meant that the Nuggets ended the game on a staggering 22-5 run to kill the Thunder's hopes for a division title and, realistically, home court advantage in the playoffs. Just what we needed after last night's crushing loss in overtime. A horrible, gut-wrenching, choking collapse down the stretch! Awesome! And now the 8th seed looms large on the playoff horizon…
Daily Thunder

Nuggets rally past Thunder 98-94
Chauncey Billups scored 31 points and Carmelo Anthony added 24 as the Denver Nuggets charged back from a 13-point deficit in the fourth quarter to beat the Oklahoma City Thunder 98-94 on Wednesday night. The Nuggets held Oklahoma City without a basket for the final 9 minutes while finishing the game on a 22-5 run to pick up a crucial road win in their chase for the No. 2 seed in the Western Conference playoffs.
Billups scored 22 points in the second half, including two free throws that put Denver ahead 96-94 with 52.7 seconds left.
Kevin Durant scored 33 points but missed a shot in the lane that would've tied the score in the final 10 seconds. Anthony followed that with two free throws to clinch it with 6.8 seconds left.
Seattle Post-Intelligencer