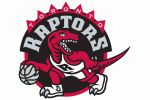 When Chris Bosh dropped to the floor early in the Raptors' 113-101 loss at Quicken Loans Arena, a menacing storm cloud was guaranteed.
Two minutes into the game, Cleveland's Antawn Jamison caught the Raptors' all-star with an inadvertent elbow to the nose as the pair jostled for position under the glass. Bosh fell to the floor immediately, and bled profusely. A CT scan revealed that Bosh suffered a maxilla and nasal fracture to the right side of his face.
After absorbing the contact, Bosh remained on the ground for a few minutes before being helped to the locker room by the team's trainer with a towel to his face.
Bosh was taken to the Cleveland Clinic for further testing following an initial diagnosis from local physician Dr. Richard Parker. Bosh remained overnight in a Cleveland hospital, meaning his playing tonight against Boston is almost impossible.
National Post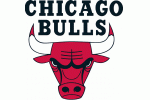 The Raptors had just lost in Cleveland. Raptors All-Star center Chris Bosh had been taken to a Cleveland hospital for a CAT scan after absorbing an inadvertent elbow that drew blood.
And the Bulls promptly responded with a nine-point second quarter Tuesday night against the Bucks, their lowest output all season. Nothing this Bulls team does at this point of this maddeningly inconsistent season — no high nor low — should surprise.
So when the Bucks walked off the United Center floor with a 79-74 triumph, clinching their first playoff berth since the 2005-06 season despite playing without Andrew Bogut, the Bulls were left to rue yet another missed opportunity.
Chicago Tribune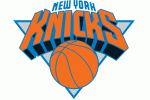 Who needs King James when the Knicks have their new "Barron of Broadway."
Newly signed 7-footer Earl Barron supplanted David Lee as the starting center last night and he delivered a monster 17-point, 18-rebound double-double, upstaging Nate Robinson's Garden return as the Knicks shocked the struggling Celtics, 104-101.
Barron, signed last week out of the NBA Development League to a 10-day contract, tired late after logging 44 minutes, but he wound up shooting 8 of 13 and gave the undersized Knicks (28-49) the interior presence they have lacked all season. It allowed them to move Lee to his natural position of power forward — something they want to do next season if they re-sign him.
In one night, Barron secured more rebounds than center Eddy Curry notched in the past two seasons.
New York Post