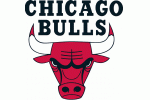 Noche Latina arrived at the United Center on Thursday, an annual NBA event honoring fans and players from Latin American and Hispanic communities and countries.
And about the only thing uglier than the Bulls' performance on a national stage was the sombrero and pancho TNT broadcaster Charles Barkley briefly wore courtside.
"Los Bulls are muy terrible," Kenny Smith cracked during the TNT broadcast.
You don't need a translator to understand the Heat's 103-74 blowout victory makes the Bulls' playoff aspirations muy difficult. The Bulls played their worst game in months and dropped 21/2 games behind the Raptors for the last playoff spot with just 11 to play.
Chicago Tribune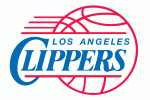 It had been so long since the Clippers won on the road, some players felt as if Thursday night's 99-93 victory over the Houston Rockets was their first away from home this season.
Their road losing streak had stretched to 11 games, the last win coming Feb. 2. It lasted so long that Drew Gooden, acquired in a trade more than a month ago, had yet to win a road game with his new team.
"It's my first road win here so I'm happy about that," he said.
Craig Smith scored a season-high 25 points and had 10 rebounds to lead the way for the Clippers, who trailed by as many as 11 in the second half before using a big run to take the lead.
LA Times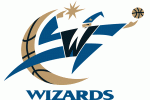 Washington Capitals owner Ted Leonsis and the estate of sports entrepreneur Abe Pollin have reached agreement on a price for Leonsis to purchase the Washington Wizards and the Verizon Center, overcoming the single biggest obstacle in his path to take ownership, according to several sources familiar with the negotiations.
The total value of the team and arena is pegged near $550 million, according to sources, although the exact cost to Leonsis's group would be far less because it already owns 44 percent of the franchise.
If the agreement is finalized, it would cement Leonsis's status as one of the most powerful figures in Washington business and sports.
Washington Post