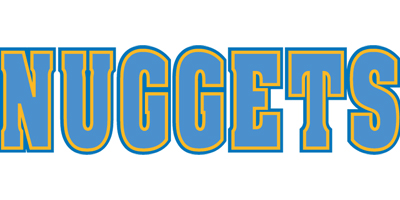 Nuggets' Andersen on hot rebounding run
Checking in for the Nuggets, No. 11 . . . Alan Jackson? Robin Yount? Nick Nolte circa 1982?
No, it's Chris Andersen, he of the floppy blond hair and the bushy blond mustache.
Birdman has changed his look these days, but his tenacity has been the same. The big spark off the bench entered Saturday with three double- digit rebound nights in the previous seven games. For the season, Andersen has averaged 6.4 rebounds per game (just 0.3 less than Carmelo Anthony), and while Birdman was 44th in the league in rebounding average, he was 22nd in rebounds per 48 minutes (13.6)…
Denver Post
Where'd the O go?
I'm not sure where the Nuggets offense went, it might be loss in Houston or Memphis but it is definitely not in Denver. The Nuggets haven't broken 100 points for the third straight game Saturday and this one cost them a W. Of course it is easy to see what went wrong with this, there were three ball hogs who didn't see a need to pass the ball.
Yes, we hear the same old thing from the team after every game. They lacked intensity, they weren't ready to play, they had no energy. Yep, we've heard every excuse in the books from this squad. When will they learn to play with intensity? When will they get the energy? There is no question this squad, when healthy, is pretty much unstoppable. And it hurts seeing K-Mart and Ty Lawson in street clothes on the bench and it's rough not seeing George Karl not coaching and knowing what he went through…
Nugg Love
The unlikely Renaissance of Anthony Carter
Carter has gone out in tight situations in the 3rd & 4th Quarters and sparked big-time, game-changing scoring sprees with his team behind on the scoreboard. He has played stellar defense against some very talented guards, and his three-point shooting just hit 30% accuracy for the month of March. Anthony is stretching defenses (a little), penetrating the lane (mostly with accurate passes), and changing the course of NBA basketball games.
Unexpected as it may be, Anthony Carter is enjoying a sort of Renaissance… the sort of Renaissance a career backup has when his team really, really needs him. He even added some extra ink in the past few years to match the tattoo flavor of the neo-Nuggets. What more can you ask for from a teammate?
prosportscolorado.com