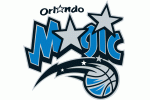 All five Miami Heat players were watching Vince Carter, and as he dribbled toward the lane no one was within 15 feet of Rashard Lewis. Big mistake. And the Orlando Magic's postseason push kept rolling along.
Lewis took the pass in his favorite spot near the left corner, then made the clinching three-pointer with 28.4 seconds left as the Magic recovered from wasting a 12-point lead in the final 4:45 of regulation and beat the Heat 108-102 in overtime Thursday night. The Magic won for the 10th time in 11 games, improved to 9-8 on the second night of back-to-backs and stretched their lead atop the Southeast Division to 4½ games over Atlanta.
USA Today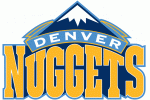 Carmelo Anthony recorded 26 points and a career-high 18 rebounds to propel the Denver Nuggets past the New Orleans Hornets 93-80 on Thursday for their eighth win in nine games.
The Nuggets (47-22) established a 25-point lead at halftime and were never seriously threatened as they took over sole possession of second place in the Western Conference, moving one-half game in front of the Dallas Mavericks.
The Hornets (33-37) lost for the second time to Denver inside a week and suffered their fifth defeat in six games overall.
Press Release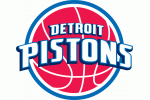 Detroit Pistons guard Rodney Stuckey is expected to play Friday night, two weeks after collapsing on the bench during a game.
Pistons president of basketball operations Joe Dumars says Stuckey practiced well on Thursday and expects him to play at Indiana against the Pacers. Stuckey was out of the lineup Tuesday night against Cleveland, missing his sixth straight game since he went off the court on a stretcher and was taken to a hospital during a March 5 game at Cleveland.
Doctors cleared Stuckey for exercise last week after extensive cardiac tests.
Stuckey missed two games last season after experiencing dizziness. The guard has insisted he's not worried about the same problems happening again.
Press Release