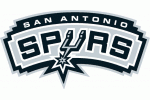 Manu Ginobili scored 22 points and Tim Duncan added 12 points and 11 rebounds as the San Antonio Spurs withstood a late Miami run to beat the Heat 88-76 on Tuesday for their eighth NBA win in nine games.
George Hill scored 16 points and Richard Jefferson added 15 as the Spurs improved to 40-25, seventh in the Western Conference, while the Heat slid to 35-33, seventh in the Eastern Conference. Dwyane Wade scored a game-high 28 points for the Heat, which saw a six-game home win streak snapped.
The Spurs led 69-44 with 2:24 remaining in the third quarter but Miami closed the period with a 10-2 run, Wade sinking two layups and a 3-pointer.
The Heat opened the fourth quarter with an 11-0 run, Undonis Haslem scored six of his 12 points in 90 seconds of the spurt as Miami pulled within 71-65 with 8:23 to play.
Ginobili followed with a 3-pointer for San Antonio to stop the run and he followed with another to keep the Heat at bay to the finish.
Press Release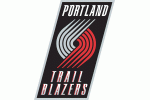 Tom Penn, the right-hand man of general manager Kevin Pritchard, has been fired by the Trail Blazers, The Oregonian has learned. Tuesday's decision comes nearly 10 months after Penn was promoted to vice president of basketball operations.
It is unknown why Penn was fired, but it is believed to have come from owner Paul Allen and not Pritchard.
Penn came to the Blazers from the Memphis Grizzlies in May of 2007 and served as the team's assistant general manager until he was promoted on May 18 to vice president. When reached Tuesday evening, Penn declined comment until later.
The Oregonian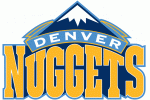 Nuggets coach George Karl was back on the bench Tuesday night against the Washington Wizards after missing four games over the past week for cancer treatments.
Karl is battling neck and throat cancer and is undergoing chemotherapy and radiation treatments regularly for a six-week period. Last Monday, he had a surgical procedure to insert a feeding tube into his stomach.
Initially, Karl planned to rejoin the team Friday for its game in New Orleans, but needed additional time to adjust to the insertion of the tube. He did not hold his normal pregame news conference Tuesday because of lingering pain in his throat and a desire to preserve his voice for the game.
The Nuggets went 3-1 under acting head coach Adrian Dantley during the just-concluded road trip.
Press Release