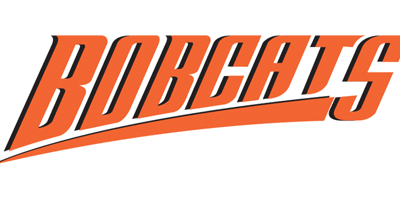 Charlotte Bobcats' win streak is halted against Pacers
Gerald Wallace saw this one coming, even before he stepped into the Charlotte Bobcats' locker room following the upset of the Orlando Magic Sunday, Wallace turned to a reporter and said, "It's Indiana I worry about."
He had cause to worry. There's a pattern to these things — beat a great team, lose to a lousy one – and they were true to their history this season in a 99-94 loss to the Indiana Pacers that wasn't as close as the final score suggests.
They did themselves in by flubbing the little things, committing 19 turnovers and missing 11 free throws. They were down 15, cut the deficit to three in the final 20 seconds, and then the last of those turnovers – a bad pass by Boris Diaw – robbed them of what could have been a tying possession.
So a franchise-best six-game winning streak is history…
Charlotte Observer

Bobcats become Mr. Hyde, fall to Pacers
The Bobcats Dr. Jekkyl and Mr. Hyde act continues, this time with the Bobcats following up a win over Orlando with a loss to the Indiana Pacers. Yes, the Bobcats are still missing Gerald Wallace (and Nazr Mohammed – miss you, post scoring) – but the Pacers are not a good team this year.
However, the Bobcats aren't either, not when they are turning the ball over 18 times. The most memorable one is of course Boris Diaw's pass to Troy Murphy with the Bobcats down just 3 late – but it was not the one that put the Bobcats in position to lose – it was the myriad ones prior. On that play, Boris did what he does – he saw a man cut down the lane and he tried to thread it in there – unfortunately, Troy Murphy never felt a need to close on Boris because he could feel confident that Boris was not looking to shoot…
Queen City Hoops
100,000 forum posts and we have yet to be sued!!!
Congratulations Everyone, BobcatsPlanet forum has reached a huge milestone this evening by passing the 100,000 post mark! To put this in perspective, that amounts to:
1 post for every calorie that Sean May digests during the course of an average day.
1 post for every time that Primoz Brezec was mercilessly teabagged and posterized in a SportsCenter highlight…
Bobcats Planet