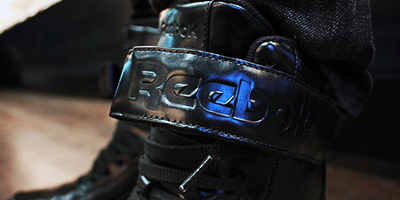 This Spring/Summer, Reebok will enter the trendy super-hightop market with its own entry The Fullington.
Honestly, I'm not a huge fan of the Super Stack sneaker phenomenon, but these kicks make me seriously reconsider that stance because I can't stop looking at them. Featuring a glossy black leather upper with a steel-grey honeycomb sole and standard issue ankle strap to complete its look. These joints look well slick.
Unless you've had 5645 ankle surgery's, I don't think you'll be playing in these. However,  you'll surely be ballin' off the court and turning heads in the street rockin' them.
Be impressed after the jump.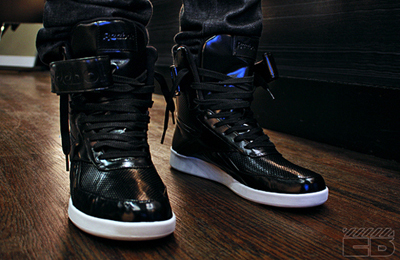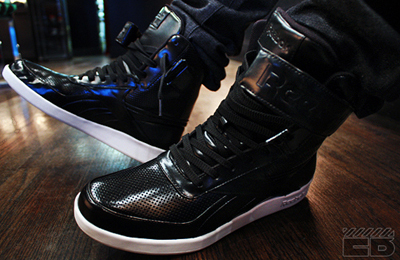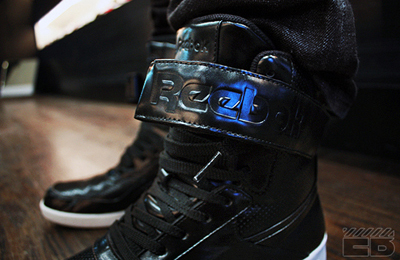 H/N Extra Butter