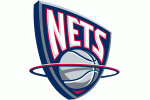 Governor David Paterson, Mayor Michael Bloomberg,and Brooklyn Borough President Marty Markowitz today joined Forest City Ratner Companies Chairman and CEO Bruce Ratner, Barclays PLC President Robert E. Diamond, Jr., and NETS investor and cultural icon Shawn "JAY-Z" Carter at the ceremonial groundbreaking of the Barclays Center at Atlantic Yards.
The 18,000-seat world-class sports and entertainment arena is being developed by Forest City Ratner Companies (FCRC), which will operate the arena in partnership with Mikhail Prokhorov's Onexim Sports & Entertainment. The Barclays Center will host more than 200 events annually, including professional and collegiate sports, concerts, family shows, and NETS Basketball.
Press Release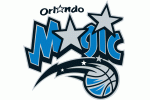 The Magic are now 20-5 since turning in a ho-hum 26-15 first half of the season. They improved their lead in the Southeast Division of the Eastern Conference over the Atlanta Hawks to 4 games. Carter was acquired in a trade after playing four-plus seasons in New Jersey.
The Nets did not make the postseason in his last two seasons. The former Daytona Beach native and high school star hungered not only return to the Orlando area, but to play for a contender.
Carter vowed to make fans forget about his horrendous month of January and he continues to sizzle. He helped put away the Bulls in the second period, scoring 16 points on 5-of-6 shooting with one 3-pointer.
The Magic shot 62.2 percent in the first half while holding the Bulls to 32.4 percent and outrebounding them 24-12.
Carter looked invigorated. Maybe it was the playoff push. Then again, maybe it was something else. "I think had too much Red Bull before the game," he laughed.
Orlando Sentinel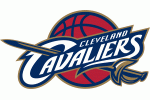 LeBron James was thrilled to hit the practice court Thursday and is looking forward to returning to action tonight at Philadelphia. The Cavs' star sat out games against Milwaukee and San Antonio to rest nagging injuries.
"I was excited about practice," James said. "I'm always one to practice. I never sit out a practice. Definitely a little more excited today, being that I've been out a week. I'm looking forward to [tonight]."
Though James will play, Antawn Jamison likely will not because of stiffness in his left knee, according to Cavs coach Mike Brown.
Plain Dealer