Shoe giant Nike and superstar Kobe Bryant have linked up with James Bond's favorite car maker Aston Martin to produce one of the illest sneakers you will see this year. Dubbed the Nike Hyperdunk Kobe Bryant Aston Martin edition, these posh trainers are chromed out with the famous Aston Martin wings on the tongue and premium leathers all-around.
Only 500 pairs of these beauty's will be released this spring and the price tag to rock these you ask hesitantly — $700 US. You better save up.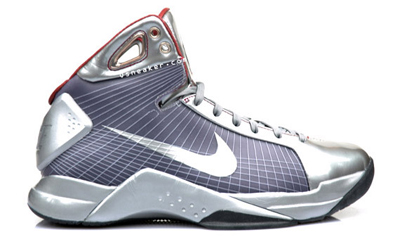 If you're looking to accessorize these bad boys, and have money to burn. How about this for roughly £97,995.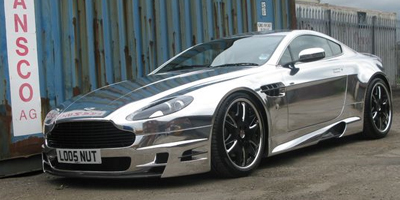 A chrome-wrapped Aston Martin V8 Vantage with a customized bodykit by Boss Performance based on a 2006 V8 Vantage. It features a new wing, side skirts and bumper along with a set of 20-inch alloy wheels which were designed specially in Japan for the Aston. Inside, the V8 has a hand-crafted Nappa leather interior.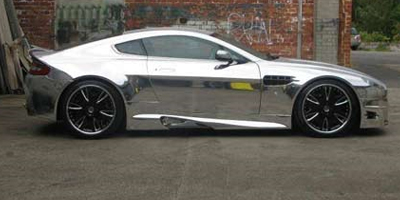 It does 0-62mph in 4.9 seconds and tops out at 175mph. Boasting a 4.3-litre V8 engine developing 380bhp and 302lb/ft of pulling power. Wow!
H/N Osneaker