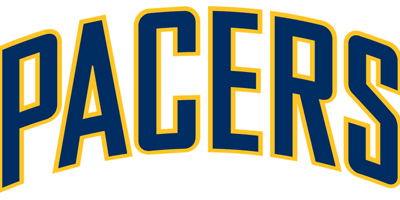 Pacers try teamwork in Granger's absence
The Indiana Pacers knew they couldn't have one player try to make up for the absence of Danny Granger. So instead, they used a team effort to beat the Philadelphia 76ers 107-96 to end a four-game losing streak Tuesday night at Conseco Fieldhouse.
"Danny is our leading scorer and our go-to guy, and definitely we look at him to do some scoring," swingman Dahntay Jones said. "But it wasn't on one person's shoulders. It was a team effort, and the ball didn't stop (moving), and we didn't look for one guy to make plays for us. We made plays for everybody. That's a team effort."
Granger missed the game while serving a league-mandated one-game suspension for an altercation in Phoenix on Saturday.
Indy Star
Pacers' Wins A Little Strange These Days
Having made peace with this season as a precursor to the NBA draft lottery, a win like the Pacers had last night against Philadelphia creates a strange, uneasy feeling.
I love seeing young players play well, like Brandon Rush and Roy Hibbert did last night, and obviously the Pacers are going to win a few games over the remainder of the season. If you looked at the remaining schedule, penciling in about six more wins would include Philly last night.
The Sixers were a mess and I thought the Pacers played well for big stretches of the game, yet it was still pretty close. Bob Cooney stated it well by saying the game had a "lottery pick" atmosphere instead of a "playoff-type" atmosphere.
Indy Cornrows
Forget All About That Macho Tish, and Learn How to Play Guitar
Earl, buddy, you guys don't have the reputation of being soft. You guys are soft. You can't spend 62 games demonstrating your willingness to give in and let anybody do what they want, then puff out your chest and deny it. Besides, the team you're going to prove your toughness against is the Phoenix Suns? And, you think squaring off against Channing Frye is going to re-establish your sense of manhood? Really? Look out, Earl, there's a wad of wet toilet paper in the locker room that's looking menacing.
Eight Points, Nine Seconds