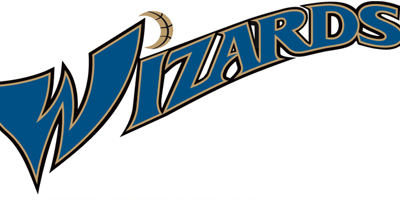 Slumping Nick Young struggles to find a place with the new-look Washington Wizards
Nick Young is starting to feel left behind. A Halloween mask of Gilbert Arenas hangs in his locker room stall, a symbol of the friend and mentor who has been banished for the remainder of the season. His closest friend on the team, Dominic McGuire, is no longer sitting two stalls down after McGuire was traded to Sacramento.
And Andray Blatche and JaVale McGee — who used to share spots near Young on the bench, hoping for more playing time — have suddenly moved into prominent roles as starters. Young, however, continues to sit and ponder his place with the team as the Wizards prepare to host the Houston Rockets on Tuesday.
Coach Flip Saunders has praised Blatche and McGee for their "serious attitude," which was evident for most of the Wizards' 86-83 loss to the Boston Celtics on Sunday. The duo combined for 36 points, 10 rebounds and 6 blocked shots.
Young, on the other hand, has been unable to discover a role on the new-look Wizards. Even with the roster turnover, Josh Howard's season-ending knee surgery and the team being limited offensively, Young is slowly drifting into irrelevance as Saunders goes more with new arrival Quinton Ross as the first guard off the bench.
Washington Post
Need something to wear for big games?
No Wizard embodies the spirit of the new roster better than James Singleton. Don't believe me? Let's see how he fits within the team's new identity.
* Young and energetic? Check. (28 still counts as young, right?)
* Facing a contract year? Check.
* Capable of delivering highlight reel plays for a fan base who had grown accustomed to lifeless basketball over the first-half of the season? Check!
* Short on talent, high on effort? Check plus.
JaVale McGee Is A Fish Out of Water: A Link Run-Down
On Sunday against the Celtics, McGee unveiled a new dunk celebration …
The Fish Out of Water.
Truth About It