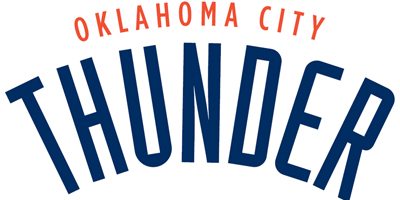 Russell Westbrook takes out Kings
When Russell Westbrook drove coast-to-coast to convert a lefty layup and draw a foul on Sacramento center Spencer Hawes with 8:33 left to play, the Thunder point guard stared into the stands at Arco Arena and pounded his chest. And, really, by that point, he had every right to.
The play symbolized how Westbrook sliced through Sacramento on Sunday, carving up the Kings in the second half to lead the Thunder to a 108-102 win before an announced crowd of 12,081.
Westbrook overcame an ugly cut over his right eye in the third quarter when Kings forward Carl Landry raked him across the face with 9:58 remaining in the period. Westbrook was taken to the locker room and received six stitches to stop the profuse bleeding. He returned with 50.7 seconds left in the frame and played the rest of the way.
The Oklahoman
Thunder upend Kings 108-102
Kevin Durant had 27 points and eight rebounds and the Oklahoma City Thunder beat the Sacramento Kings 108-102 on Sunday night. The road victory was the seventh in nine games for the Thunder, who defeated the Kings in three of four meetings this season.
Tyreke Evans had 24 points and seven assists for the Kings and Carl Landry had 20 points and eight rebounds. Francisco Garcia scored 14 points and Jason Thompson added 11.
The Kings have lost two straight and three of four in falling to 15-15 this season at home.
Russell Westbrook scored 13 of his 21 points in the fourth quarter for the Thunder, who have won two straight and five of six. James Harden scored all 14 of his points in the first half, while Jeff Green added 12 points.
Seattle Post-Intelligencer
Nick Collison is the World's Greatest Boss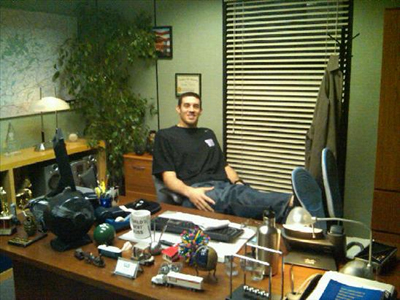 Nick Collison visited Dunder Mifflin today on his off day in Los Angeles today. I'll just let the picture take it away.
Daily Thunder