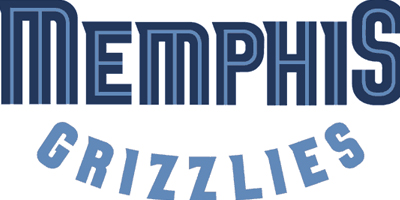 Memphis Grizzlies keep their cool, rally past Chicago Bulls, 105-96
Grizzlies coach Lionel Hollins called for time with his team trailing by 17 points in the second quarter, and tried to simply remain calm. He didn't want panic to set in. Forward Zach Randolph said his message was intended to be more like banging the snooze button on an alarm clock.
"You've just got to wake up," Randolph said after amassing 31 points and 18 rebounds to help the Grizzlies rally for a 105-96 victory over the Chicago Bulls on Thursday night in the United Center.
Randolph wasn't the only Grizzlies player who heard the alarm. Each member of the starting unit got going at different points as the Griz extended their franchise-record road winning streak to six games.
Commercial Appeal

Relegislating the Thabeet Pick
Thabeet has spurred another look at how the team came to draft Thabeet. (A pick that, it should be noted, was fairly widely questioned locally but not particularly denigrated around the country, with the Grizzlies getting pretty good "draft grades" from most national sites.)
The media narrative that has emerged around the pick goes something like this: That General Manager Chris Wallace preferred Tyreke Evans at #2. Player Personnel Director Tony Barone Sr. favored Thabeet. Scouting Director Tony Barone Jr. was pushing Stephen Curry. And Assistant General Manager Kenny Williamson and Head Coach Lionel Hollins were either leaning Curry or not pushing hard for anyone in particular, depending on which account you believe.
Based on what I know, I'd say that narrative is reasonably accurate, but also somewhat misleading. In assigning one — and only one — favored prospect to each of the team's decision makers, the narrative gives the false impression of all-or-nothing conflict over the pick. For instance, I don't think anyone in the local media knows with absolute certainty that Chris Wallace would have taken Evans if left alone to make the pick. I know he liked Evans very much and suspect he had Evans atop his personal list. I also believe that he liked both Thabeet and James Harden. (On Curry, I'm not sure.) Similarly, while others in the room may have had a preference for one player or another, that doesn't mean they were outwardly opposed to other picks.
Memphis Flyer
The Mike Conley Praise Post
For as much as I rip on Little Mike, and as often as I call him the worst starting point in the league, I have to give props when he comes up big. I don't like to say it, but it's true: Mike Conley has been playing pretty damn good basketball lately.
So if anything can keep the Grizzlies playoff dreams alive, it's the fact that Mike Conley has looked great on the offensive end lately. Yes, I said it. Mike Conley has looked great for more than a game or two. He's put together a legitimate run of rock solid games.
Straight Outta Vancouver