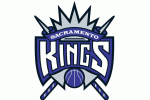 Sacramento Kings forward Andres Nocioni has been suspended without pay for two games after pleading no contest to drunken driving, according to the NBA.
Nocioni's suspension begins tonight with the game between the Sacramento Kings and the Oklahoma City Thunder. Nocioni plead no contest to the DUI charge on Feb. 22.
Nocioni was arrested about 2 a.m. Nov. 5 when a police officer noticed his car weaving in downtown Sacramento, hours after the Kings had lost a home game to the Atlanta Hawks.