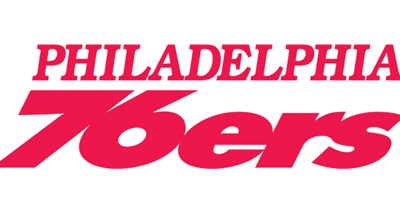 No respite in schedule for reeling Sixers
Whatever playoff hopes, real or rhetorical, the 76ers possessed coming out of the all-star break have since been dashed.
In their first five games since the NBA's long-weekend sabbatical, the Sixers are 2-3. In all three losses, they trailed in the second half by at least 22 points.
And just when the Sixers needed a cushy opponent, someone sure to bring them one victory closer to continued playoff talk, the Sixers play at the Los Angeles Lakers, defending NBA champions. Two days after that, the Sixers play the Orlando Magic, defending Eastern Conference champions.
Entering tonight's game against the Lakers, the Sixers are 22-35. The Milwaukee Bucks, 28-28, hold the Eastern Conference's final playoff spot.
Philadelphia Inquirer
Sixers Blueprint for Success 2.0
Around this time last year I unveiled the Sixers Blueprint for Success. After a quick re-read it's a good thing I wasn't the Sixers GM. Ed Stefanski and I probably would've made the same mistakes, except I would've cut Eddie Jordan's 4-chalk session short and said, "the job is yours if you beat me in NBA 2k9," and he would have.
Since I'm not an NBA GM I'm going to pretend last year never happened and unveil the Sixers Blueprint for Success 2.0 (a condensed version). I'm a year older, and a year wiser. I've learned from my hypothetical mistakes (which never happened) and I'm ready to put this franchise back on a path for greatness, or goodness, or something better than this-ness.
Liberty Ballers
Today in Philly Sports History: E Snow's Triple-Double, 2003
Point guard Eric Snow played a whole lot of games in the NBA–452 for the 76ers, 846 in all–but in only one of those games did he accomplish what he did for the Sixers on February 26th, 2003. Tangling with the Memphis Grizzlies at the First Union Center, E Snow went 22 points, 11 rebounds and ten assists, mostly up against Memphis's Jason Williams. It was Snow's first-ever and last-ever triple-double.
Snow's all-around strong stat line may have been the headliner, but the Sixers game him plenty of help from other corners. Allen Iverson scored 39 points (on 26 shot attempts) with nine assists, and even the underachieving Keith Van Horn pitched in with 21 and nine boards. Things were a little tight down the stretch, with Memphis big man Pau Gasol pitching in with 32, but the Sixers persevered for the 111-107 victory.
700th Level