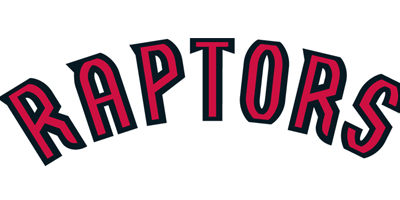 A move made too often?
It was early in the game, first quarter if my chicken-scratch notes are to be believed, when Andrea Bargnani did it again.
He gets the ball about 18 feet from the basket, pump fakes to get his man in the air and when the guy doesn't bite, Andrea still tries to lean in, draw contact and a foul and hoists some odd, flat, silly shot.
Didn't get the foul – which was the right call by the officials – didn't make the shot and it's about the third or fourth time in the last couple of weeks I can remember him pulling off the same play. And I don't remember it working too often.
It's maybe something he only wants to pull out rarely, or work more often on in practice because he doesn't quite have it down pat.
Toronto Star

Hedo, not Hero (for now)
There's little doubt that Hedo Turkoglu is a talented basketball player. Few 6'10" players can handle and pass the ball as well as he can and he happens to have ice in his veins. But I'm sure most fans – and hopefully Hedo as well – expected more this year. Expectations (and pay) are too high
Believe it or not, Hedo is not performing significantly worse than other years. Certainly he's regressed somewhat – largely due to him not calling his own number enough. His assists per 40 minutes metric is identical to last season and his true shooting percentage and rebounding numbers are very similar.
Raptors Republic
Portland blazes Raptors
Yes, that could be the Russian hockey team out in Vancouver we're talking about, but it was the Raptors on Wednesday night as well.
On a night when most Canadian eyes were on Canada Hockey Place for the much-anticipated Canada-Russia quarterfinal, the 16,161 who showed up at the Air Canada Centre saw an uncharacteristic Raptors performance.
They were careless with the ball, soft defensively, got little support from the bench, and, perhaps worst of all, were thoroughly outplayed by a team that was on its second game in 24 hours for a 101-87 loss.
By rights, the Portland Trail Blazers should have come in fatigued, having travelled from New Jersey on Tuesday night. The Raptors, not having played since Sunday, should have been fresh in comparison.
It didn't look like that.
Toronto Sun
Why Andrea Bargnani might not be cut out to be a #1 offensive option
Since the Raptors have had to play without Chris Bosh in their last two games and since there's a possibility he might not be a Raptor next season, it's got me thinking about whether or not Andrea Bargnani can take over as the first offensive option on this team, if necessary. One of the things I look for in an alpha dog scorer is the ability to get to the free throw line, so I charted the field goal attempts per free throw attempt numbers for all the NBA players who average at least 17 points per game and have at least 750 field goal attempts. Bargnani has 17.5 PPG and 752 FGAs, so it seemed like a good baseline. Let's see how Bosh and Bargnani have performed in that stat this season.
Raptor Blog