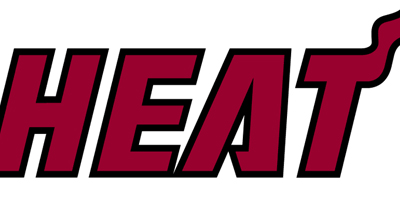 After failing to acquire Stoudemire, Miami Heat turns focus to keeping Dwyane Wade
Having come up short in its battle to acquire Amare Stoudemire by Thursday's NBA trade deadline, the Heat is preparing for a bigger fight heading into free agency.
At stake: Dwyane Wade.
Although the Heat was unable to swing a deal amid a flurry of movement at the deadline, the focus shifts to protecting its biggest asset in Wade from an expanded field of suitors flushed with cash.
The New York Knicks, Chicago Bulls, Washington Wizards, Los Angeles Clippers and Sacramento Kings made moves in recent days to join the New Jersey Nets as teams that cleared enough salary-cap space to make maximum offers to Wade and other top-tier free agents.
Miami Herald
Miami Heat stands pat at trade deadline, as focus turns to free agency
Pat Riley wanted Amare Stoudemire, didn't want to part with Michael Beasley, and wasn't going to give up on Dorell Wright simply to get his payroll in order.
And so, even as a swap meet broke out at the NBA trading deadline, the Miami Heat president stood pat.
In the wake of a whirlwind day for the rest of the league, Riley took a measured approach, one that left the team's roster and 2010 offseason salary-cap space intact.
"We did attack the opportunity of going after who we considered the most talented player that was out there and we did everything we could to try to acquire that talent," Riley said.
That "talent" was Phoenix Suns forward Amare Stoudemire, the Miami offseason resident who wound up unmoved by the process, now to remain in Phoenix for the balance of the season before deliberating whether to opt into free agency.
Sun-Sentinel
Why no move was the right move for Pat Riley and the Miami Heat
Everyone wants the world without giving up a dime, and if their team president/general manager doesn't make the move they're asking for, then that person should be fired and strung up in the town square. So now – and here's a sentence I never thought I would write – here's why Pat Riley should not be strung up in the town square.
The idea of adding an Amar'e Stoudemire or a Carlos Boozer is great. Every team wants to improve, and the addition of one of those players to the Miami Heat will certainly improve the team. But the thing that I can't understand is why everyone is so damn antsy and so eager to blow through all the cap space that's been built up for three years now.
I guess I do understand it somewhat. It's the inherent cautious nature of people. Why risk it a few months down the road for the big play when you have something staring you in the face right now? Well, call me a riverboat gambler, but I've waited this long, and gosh darn it, I want to see what's going to happen.
Hot Hot Hoops