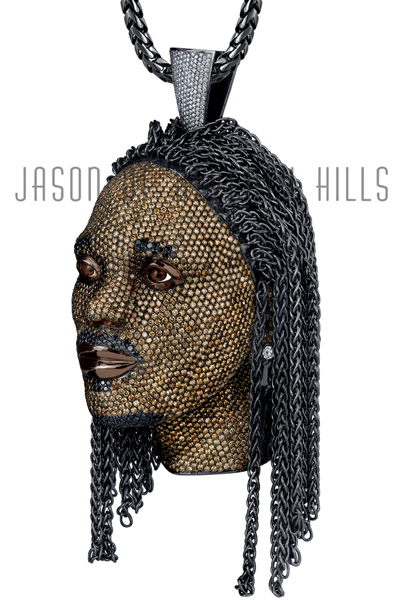 Blogs are the new mainstream media, the Toyota Prius is the new Hummer, Jason of Beverly Hills is the new Jacob the Jeweler, and an iced out Marqius Daniels piece is the new iced out Jesus piece. At least for Marquis Daniels, his phat pockets — and the bodyguards he'll need to keep this thing around his neck.
Created by a 3-D laser imaging process, over 1300 grams of 14k gold, white and cognac diamonds and life-like porcelain eyes, similar to those used in the Madame Tussauds' wax museum figures. All I can say is, WOW!
A detailed look of this crazy piece of jewelry was created, after the jump.
Buy Heat vs Lakers tickets at Barry's Tickets now!