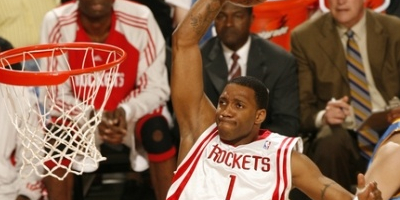 I will not promise you that this is the last Tracy McGrady trade of the day because who knows at this point.
According to ESPN, the Houston Rockets, Sacramento Kings and New York Knicks have agreed on a three-way deal that will have Tracy McGrady in a Knicks uniform.
The Knicks will also get Sergio Rodriguez from Sacramento. Houston will get Kevin Martin, Jordan Hill and Jared Jeffries from New York and the right to swap first-round picks with the Knicks in 2011 as well as take on New York's 2012 first-round pick.
Sacramento receives Houston's Carl Landry, Joey Dorsey and New York's Larry Hughes.
Yes sir, dem trade winds are a blowing alright!