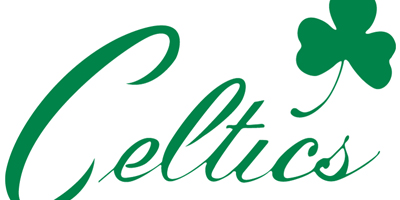 Allen is rested – and relaxed
While Allen was resting during All-Star Weekend, the first time he had not participated in the game in seven years, president of basketball operations Danny Ainge was working the phones trying to improve his sagging team, with Allen's $19.7 million expiring contract an attractive carrot for financially strapped teams seeking salary cap relief next season.
Allen focused on relaxation during a rare midseason vacation. He doted on his family, two little boys and a wife who would be just as affected by a trade as Allen. He has made a home in Boston. He has re-embraced the Northeast after years in Milwaukee and Seattle, and in fewer than 48 hours, he will know whether he will don an unfamiliar jersey with a new number and colors and shoot 3-pointers for his fourth team in 14 seasons.
Boston Globe
Clippers Waive Ricky Davis – Could Celtics Be Interested?
Is it Danny's time to make a move? The Celtics still have an open roster spot and it's hard to argue against the fact that Ricky is a very athletic player. At this point maybe this is what this team needs. There are times when Eddie House is not a good fit off the bench and during these times Ricky could provide some much needed energy.
In all reality the chances of the Celtics picking up Davis are very slim. Right now this is not the team's top priority but with a guy like Danny Ainge making moves anything is possible (no pun intended).
Hardwood Houdini
Shelden Williams' late fee worth every penny
After the Celts lost to New Orleans last Wednesday, Williams traveled to Ekaterinburg, Russia, to see his wife, WNBA star Candace Parker (who is playing there), and 9-month-old daughter, Lailaa.
Williams knew it would be a difficult turnaround, but he got his coach's blessing.
"I wanted him to (go)," Rivers said. "You've got a wife that's in Russia. Go see her. I told him, 'Most likely you'll be late and miss the practice and we'll take some money from you, but I think that's what you should do. It's worth it.' I knew it would be tight."
Williams hadn't seen his girls since December.
"Any time you're away from your wife and your firstborn, it's going to be rough," he said. "That's one of the main reasons why I took that trip. It was great seeing them. To see my daughter and how much she's changed in the last two months was great."
Boston Herald