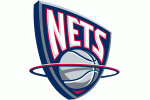 Rick Pitino wants to be the next coach of the New Jersey Nets according to a report Thursday, but the team does not appear as enthusiastic about the idea.
Sources close to Pitino told the New York Daily News that the Louisville coach reached out to Nets executives recently to make himself a candidate for the job.
Both men attended the funeral of Knicks Hall of Famer Dick McGuire, but the sources said Pitino, 57, used intermediaries to contact Nets president Rod Thorn.
"Pitino is interested in the job," a team official told the paper, adding that the interest is all one way at this time. General manager Kiki Vandeweghe is serving as interim coach.
FOX News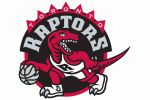 Amid growing whispers concerning the future of the Raptors' chief architect, Richard Peddie set the record straight. It was an emphatic proclamation, one that should finally put to rest whatever wild speculation U.S.-based media outlets intend to circulate.
"Bryan is our general manager and he's not going anywhere. It's official," the president and chief operating officer of Maple Leaf Sports and Entertainment said on Wednesday.
Peddie confided that the MLSEL board convened recently to ensure that Colangelo sticks around beyond this season.
In theory, the board could have triggered a clause that carried an option to end Colangelo's deal following this season.
And perhaps the existence of that option fuelled the rumours that linked Colangelo with the New Jersey Nets and even the New York Knicks, teams that are shaping up to undergo some major front-office change.
The truth, according to Peddie, is that Colangelo will continue in his role as GM and president of the Raptors through to the 2010-11 season.
Toronto Sun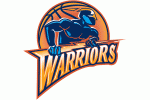 No doubt, in the grand scheme of things, the Warriors' 132-102 demolishing of the Los Angeles Clippers on Wednesday is meaningless.
The season was over long before the All-Star break arrived today, as the Warriors are still 23 games under .500. And, to be sure, the victory came against a Clippers team that was bad enough for the head coach to step down.
But Wednesday's victory — highlighted by rookie guard Stephen Curry's first triple-double at any level as he finished with 36 points, 13 assists and 10 rebounds — was just shy of monumental for the Golden State.
It snapped a nine-game losing streak and gave the Warriors (14-37) their first home win since blowing out New Jersey on Jan. 22. And it sent the Warriors into the All-Star break not feeling like the Washington Generals.
"The timing of this win is huge for us," Curry said. "You don't want to be sitting on 10 straight losses over the break and have to think about that the whole time."
Golden State entered Wednesday's game having lost 14 of its past 19 games and looking as if it was headed for another loss.
The Warriors were without guard Monta Ellis, who is regarded as their best player and leader. He was ruled out at the morning shootaround because of the sprained left knee. The day off will give him a week's rest before their next game since suffering the injury against Dallas on Monday.
San Jose Mercury News