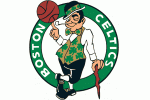 Boston Celtics coach Doc Rivers took captain Paul Pierce out of practice Monday to rest his sprained left foot, and the guard is listed as questionable for the team's game vs. the New Orleans Hornets Wednesday.
"Paul didn't do a lot today," said Rivers after practice. "We actually pulled him out early. He practiced, but he wasn't moving well and we just took him out. He's questionable. I think he's going to play, but right now we'll wait and see."
Pierce was injured during the first quarter of Boston's 99-88 win over the Washington Wizards Feb 1.
Wizards' forward Caron Butler toppled down on the all-star forward's foot when both players dove for a loose ball. Pierce remained in the game until the third quarter.
Boston (32-17) leads the Atlantic Division, holding a five-game lead over the Toronto Raptors.
With the team point leader injured, Rivers is concerned. Pierce has a Celts-best 18.6 points in 42 games this season.