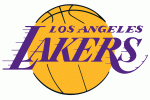 Kobe Bryant watched the game from the locker room after receiving treatment for a sprained left ankle. An MRI exam earlier in the day confirmed a sprain. The NBA doesn't like its players sitting out the All-Star game, but if Bryant doesn't play Wednesday at Utah, he probably has the option of sitting out Sunday's game at Cowboys Stadium in Arlington, Texas.
If he continues to stay off the court, Bryant will pocket a total of 10 days' rest before the Lakers' first game after the break, next Tuesday against Golden State.
Los Angeles Times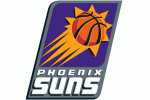 On this final march to the Feb. 18 NBA trade deadline, there is no imminent Amar'e Stoudemire trade, but a deal with major franchise implications remains quite possible. The Suns' most frequently mentioned potential trade partners are Cleveland and Philadelphia. Stoudemire's declaration that he is leaning toward picking up next season's $17.7 million option has muddied the trade waters for teams who like him as an expiring deal.
The Suns have not been interested in other teams' inquiries about Robin Lopez.
Arizona Republic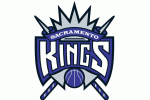 The Celtics seemed to have righted their ship when they started February on a three-game winning streak, but Sunday's loss to the Orlando Magic brought them right back to the drawing board. And it has also rekindled the flame on the Ray Allen hot stove.
As general manager Danny Ainge looks to shake up his roster before the Feb. 18 trade deadline, his latest target is rumored to be Sacramento Kings shooting guard Kevin Martin.
The Kings (16-34) are going nowhere this season, and they stand to benefit from acquiring Allen's $19.7 million expiring contract as they continue to rebuild. But according to CBSSports.com's Ken Berger, Kings GM Geoff Petrie will need more incentive than that to trade the 27-year-old Martin, whom the Celtics likely view as a long-term solution at shooting guard.
NESN