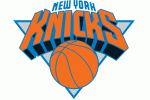 Coach Mike D'Antoni said the reeling Knicks continue to search for trade opportunities before the Feb. 18 deadline, but with the club starting to fall out of the playoff race, they might be more inclined to do a deal that opens up more 2010 cap space.
D'Antoni said the 2010 free-agency plan is a major factor in any deal, and the Knicks continue to shop Jared Jeffries, whose trade could open up more cap room. Whether a Jeffries trade turns into a roster upgrade is debatable because he's having a good season.
"The key is it's got to fit into the plan," D'Antoni said before the Knicks' 112-91 loss to the T'wolves last night. "It's got to be right. I think we as an organization, we're looking all the time, trying to better the team without messing up the long-term plan. It's a tricky thing to do.