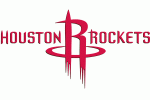 The Houston Rockets today signed guard Will Conroy of the Rio Grande Valley Vipers, making him the 10th GATORADE Call-Up of the 2009-10 NBA D-League season and the second from Rio Grande Valley to Houston.
Conroy, who was called-up three times during the 2006-07 season, joins 69 current NBA players with NBA D-League experience. In a related roster move, the Rockets assigned rookie guard Jermaine Taylor to the Vipers, the team's NBA D-League affiliate.
Conroy, a 6-2 guard, has appeared in 13 games with the Vipers this season, averaging 13.9 points, 8.4 assists, 4.3 rebounds and 1.5 steals. He scored in double figures 12 times, notching four double-doubles. He scored a season-high 20 points to go with 14 assists in a 109-100 loss to the Albuquerque Thunderbirds on Jan. 13.